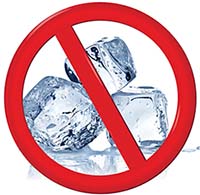 Orchid growers from Asia and other places around the world like it when you kill your orchids and spend money to buy new ones. They came up with the idea of watering your orchid with an ice cube so you don't over water your orchid. Yes – Overwatering is the number one killer of orchids. However, ice cubes will eventually kill an orchid. It's just a slower way to a sure death.
Here's how real orchid people recommend you water the Phalenopsis orchids you get as gifts or you buy from Department stores, Lowe's, or Home Depot:
Only water your orchid when it is dry. Touch the soil or moss to test for dryness. Usually, orchids only need to be watered every 7 to 10 days. However, orchids in very small pots (1-2 inches) may dry out faster.
Most orchids come in clear plastic pots with a hole in the bottom. This plastic pot is inside a ceramic pot without a hole. Remove the outer ceramic pot. (If your orchid is planted directly in a pot with no hole in the bottom, you need to immediately transplant it into a proper pot with a hole.)
Take your orchid to the sink and run lukewarm water over the bark/soil, allowing the water to drain out the hole in the bottom of the plastic pot.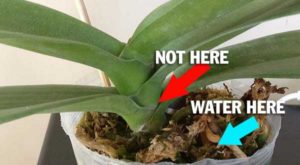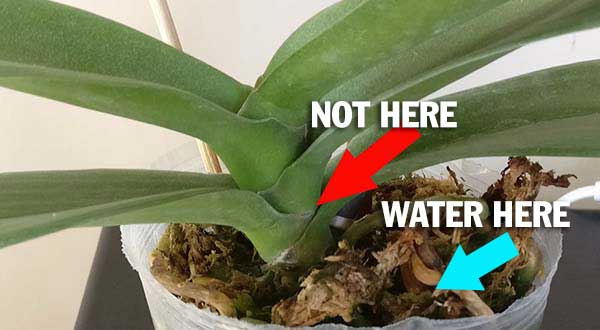 Do not get water in the crown of your orchid or at the base of the leaves. This will eventually cause crown rot. If you do get water in this area by mistake, turn your plant on its side and gently shake the water out of the crown.
Only put the plastic pot back in the ceramic pot when the water has completely stopped draining from the bottom. Never let the bottom of the pot sit in water. It rots the roots.